by Jonah Weber
There's so much out there to watch that it can feel a little overwhelming. The ChiArts Double Space has you covered — we've got three great recommendations for three of the biggest streaming platforms out there.
Netflix
"Catch Me If You Can"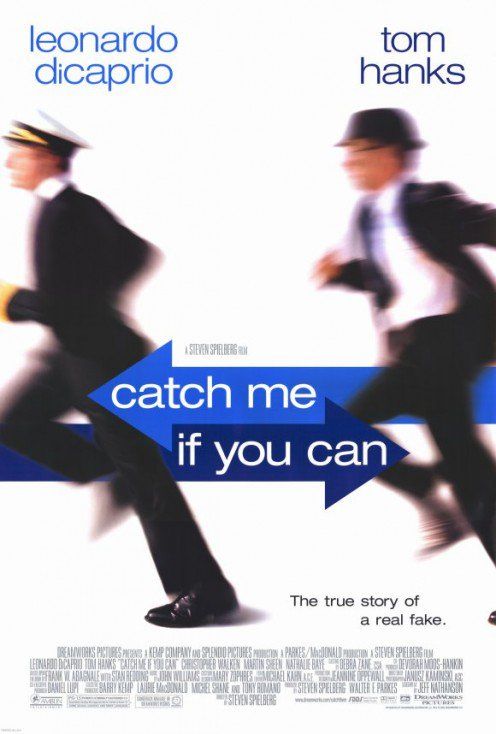 This movie's plot on its own is absolutely mind-blowing, but then to realize it's based off a true story? Insane. Starring Tom Hanks and Leonardo DiCaprio, it's a thriller about a very, very young con man (DiCaprio) who takes on multiple identities while being pursued by an FBI agent (Hanks) .
"Scott Pilgrim vs. the World"
Coming from Edgar Wright, the king of action-comedies, is "Scott Pilgrim." Based on the cult graphic novel and subsequent video game, the audience follows an awkward 20-year-old who's recent love interest reveals that he must defeat her "Seven-Evil-Exes" in order to date her. And there's so much more.
"Dark"
If you're looking for a grim, time-traveling, sci-fi show, this German Netflix original might be just for me. One view said "Impressive CGi and storytelling for a Netflix Original." And added "Easy to follow for a non-German speakers." So, if you're looking for a creepy show to make your brain spin, look no further.
HBOMax
HBOMax
"Jojo Rabbit"
Coming from Taika Waititi and starring the man himself is a depressing but hilarious WWII film. We follow a young boy who idolizes Hitler to the point where Hitler is his imaginary best friend. Things get intense (and somehow even funnier) when he finds a certain guest living in his home.
"Princess Mononoke"
One of Studio Ghibli's darker films, coming from writer and director Hayao Miyazaki, is a story about the relationship between animals, gods, and humans that all begins to fall apart. It is filled with beautiful yet eerie animations, while telling a suspenseful and gripping story.
"Watchmen"
This short series is a fantastic spin on the 1985 graphic novel by the same name. It is riveting, intense, and at times absolutely absurd, all while being incredibly relevant to today's political culture and climate. This should most definitely be on your watchlist.
Hulu
"The Secret Life of Walter Mitty"
This film was directed by and stars Ben Stiller and follows a character named Walter Mitty on a miraculous adventure to find a specific photographer he works with at Time Magazine. This film has some of the most breathtaking cinematography, which helps tell the existential story that we follow. If you want to find the motivation to travel and see the world, you need to watch this film.
"Parasite"
Written and directed by Bong Joon-ho, this film tackles the harsh reality of classism in our society. It's told through an incredibly intense and suspenseful lens that is honestly indescribable. This was easily one of the best films from 2019, winning a Golden Globe and multiple Academy Awards. If you haven't seen it yet, you are truly missing out on great storytelling.
"Castle Rock"
This show takes place in the town of Castle Rock, where a fair amount of Stephen King stories also happen to take place. The origins of this town and the stories that all intertwine within it are revealed through this gripping thriller. Season one and two follow different characters and tell different stories, while staying in the same setting. If you're a Stephen King fan, "Castle Rock" is for you.